Placing professionals isn't a numbers game.
It's about the human connection.
We find the candidates, you can't!
We help employers find you!
Connecting high quality candidates across all industries, nationwide.
We have open positions nationwide! You can trust that our recruiters will be personable, responsive and work hard on your behalf.
Check out our job board for an up-to-date list of openings.

5-Star Reviews from Our Clients & Candidates
"I am so grateful to have found Boutique Recruiting to assist with these staffing needs. Their team are great about finding qualified candidates and honing their search based on interview feedback. They are responsive and easy to get ahold of, making it easy to keep the hiring process moving.The team are truly looking to find the right person for the job –both in skill set and personality."
"Erika was the most wonderful recruiter I have ever worked with. She is great at her job and really helped guide me and place me in a wonderful new role. Thanks for believing in me and helping me not short change myself. Wish all recruiters were as friendly, informed, and as knowledgeable as her!"
"We have found that Boutique Recruiting managed the recruiting process extremely well with great follow-up and communication every step of the way. They sought to thoroughly understand our company and went to great lengths to learn how we operate. They always listened to my feedback and were able to successfully add a top candidate to our company by being creative and resourceful."
"Boutique Recruiting is the best! I applied for a job via their page on LinkedIn and Irene Hernandez from their office called me immediately to discuss the role. She set up an interview asap and was such a great support during the whole process. I could call her anytime with questions and best of all, I got the job! Thank you Boutique Recruiting!"
"We had been working with a couple of other recruiters for a few months including Robert Half and they had only presented lower level and poorly qualified candidates prior to us getting you involved in our search.You produced the 2 candidates in record time! I will certainly be contacting you in the future for any other accounting searches that we have and will definitely recommend you to any of my peers in the industry!"
"Can't say enough about the great job Amy did in matching me up with a new role. She found me through an online resume and took the time to learn about me and what I was looking for, as well as considering her client's needs. Communication was excellent and she handled the entire process very professionally. Very impressed with Boutique Recruiting! Thank you!"
"Our company has utilized Boutique Recruiting as a staffing partner on two separate occasions and they have professionally placed three high-quality candidates with our company.They are responsive, accountable, and timely in every instance of our partnership together. In the times that we have worked together, they sought to thoroughly understand our company and what we were looking for."
"Jeff Parker was the most diligent of all the recruiters who contacted me through LinkedIn and matched me up with a perfect job at a great law firm. He's an excellent communicator and highly professional with great follow-through."
"We have partnered with Boutique Recruiting on our SVP of Business and Legal Affairs, as well as handling our confidential search for a VP of Finance.They are responsive, diligent, and capable of providing a smooth process with our staffing needs. They have been able to deliver candidates in a timely manner during each occasion that we have partnered together and are extremely happy with the candidates we decided to bring aboard."
"They truly go the extra mile to understand our company and the needs of the various managers within our organization to learn how we operate. As a resource to our company, they have consulted with our staff to streamline the hiring process, help stay competitive with pay, and ensure that we hire the exact technical and cultural fit for our organization.We are very pleased with our new hire, and I would highly recommend the services of Boutique Recruiting."
Re-frame your mind about candidates who have frequently changed jobs in the past. They can be more valuable, creative, and strategic than you give them …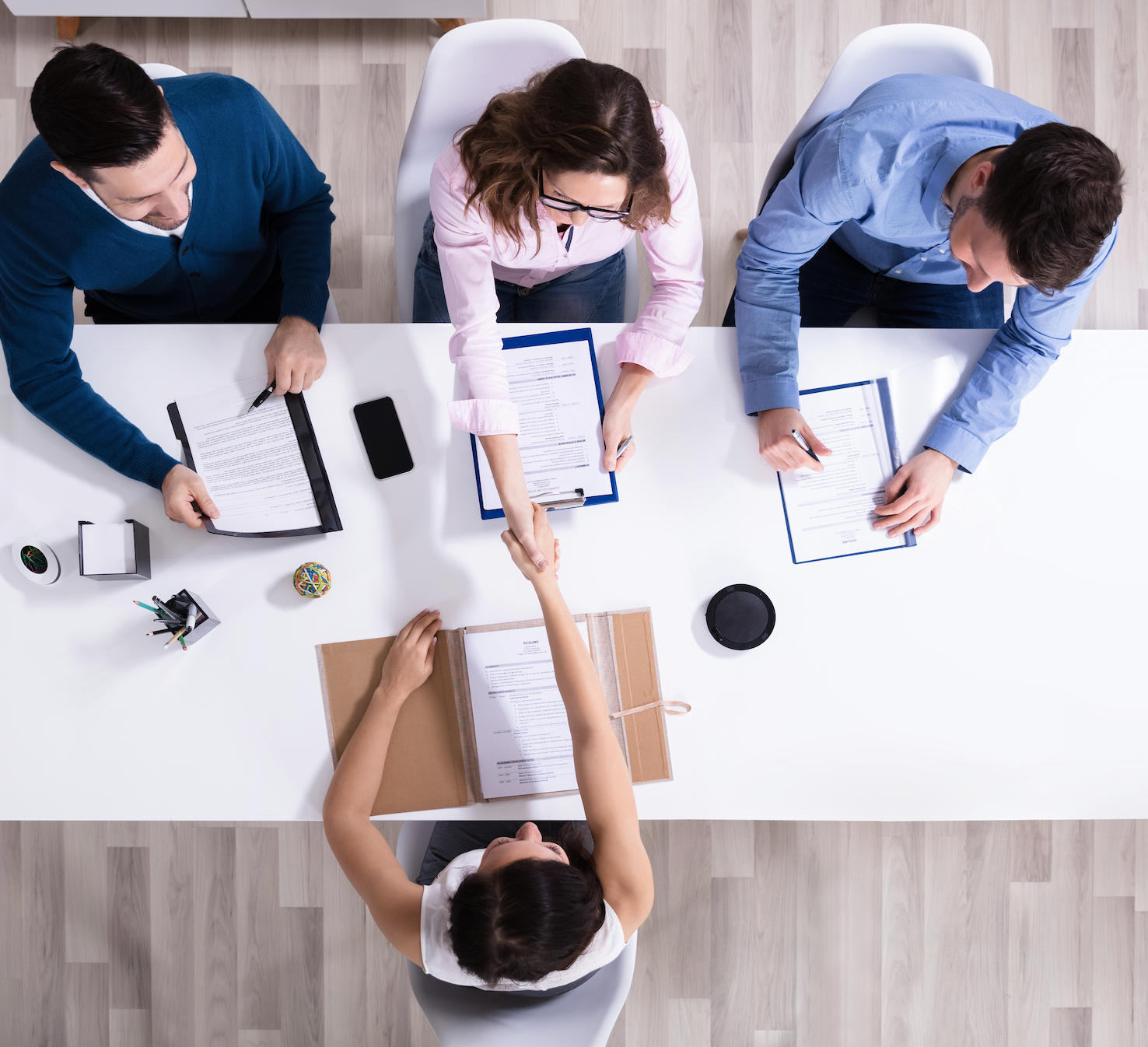 There are many steps you can take to make sure your interview goes smoothly. One of the easiest ways to get ready for your next …
Here is how you handle this delicate situation: Click here for the details!