The holiday season may seem like the time to step back and put job-seeking on the side, but this is actually the perfect time to start networking, expanding and finding new opportunities. Keep the following secrets to finding a job during the holiday season in mind, and you may land yourself a new position in the new year.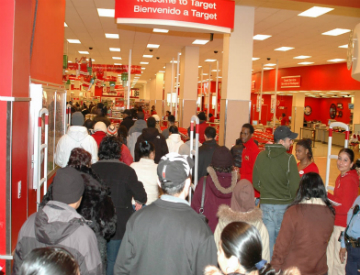 Take Advantage of The Opportunities: There are plenty of job-seekers who see the holiday season as a waste of time when looking for work. They would rather put in minimal effort and look for work in January. This means there will be more job opportunities available, so be sure you continue to get out there and network even during the holiday season.
Prepare for The New Year Early: January and February are a strong hiring months, as there are new projects, budgets and goals within companies. Start networking and showing companies why you are a valuable candidate for this position during the holiday season, and you may find yourself starting off the new year with a new position.
Get Out and Network: It is no secret that the holidays are full of gatherings, parties and community or company events. This gives you the perfect opportunity to introduce yourself and network to your potential contacts.
Reconnect With Old Contacts: Networking is not only about making new contacts, but reconnecting with your old contacts ask well. Send out holiday cards and letters with a mixture of personal and business news. This not only shows your contacts that you are still interested in connecting with them, but it secures opportunities and possibly receive suggestions on new contacts.
Expand Your Circle: Expanding your circle can be done through seasonal work, volunteer work and other opportunities. You can gain more experience while expanding your network beyond your circle.
The secrets to finding a job during the holiday season are to take advantage of opportunities, network and keep making contacts with other professionals in your industry. If you need help on landing a new job, contact San Diego Pro Staffing and we will be happy to help you.